---
Real tours of the observatory for the 2009 summer season have not yet been finalized. Once the new telescope is in place tour scheduling decisions will be made. At this time no tours are scheduled.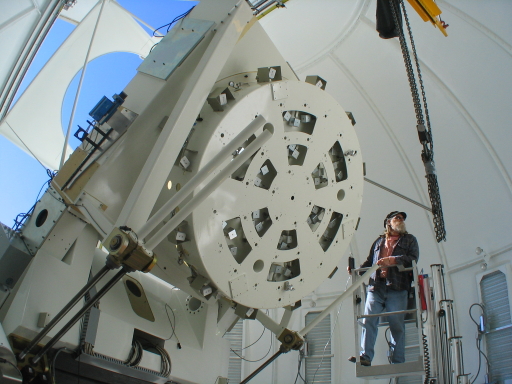 The NST has begun operation. This is in fact the third major telescope assembly which has existed in our dome.
---
---

Comments:
Webmaster webmaster@bbso.njit.edu
© BBSO/NJIT - Last modified: March 19, 2009.